Democracy Corps is an independent, non-profit organization dedicated to making the government of the United States more responsive to the American people. It was founded in 1999 by James Carville and Stanley Greenberg. Democracy Corps provides free public opinion research and strategic advice to those dedicated to a more responsive Congress and Presidency.
The organization was born out of outrage over the impeachment of President Clinton when the leadership in Congress preferred radical partisanship to addressing the issues which really matter to American families. Following the 2000 election, Democracy Corps rededicated itself after the presidential candidate with the most votes and the most popular policy agenda did not become the President of the United States.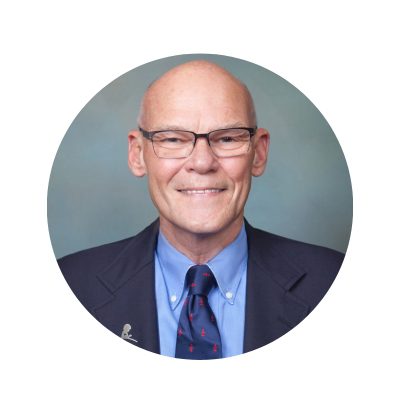 James Carville
Founder
James Carville is a well-known political consultant who was a key strategist behind President Bill Clinton's victory in 1992. He is frequent commentator on cable news shows and is the cohost with journalist Al Hunt of "Politics War Room." In recent years, Carville has focused his strategic thinking on guiding international campaigns—reaching more than 23 countries around the globe.
James Carville is a bestselling author, actor, producer, talk-show host, and speaker. His titles include "It's The Middle Class Stupid!; All's Fair: Love, War, and Running for President" (with wife Mary Matalin), "We're Right, They're Wrong: A Handbook for Spirited Progressives," and most recently "We're Still Right They're Still Wrong; The Democrats Case for 2016."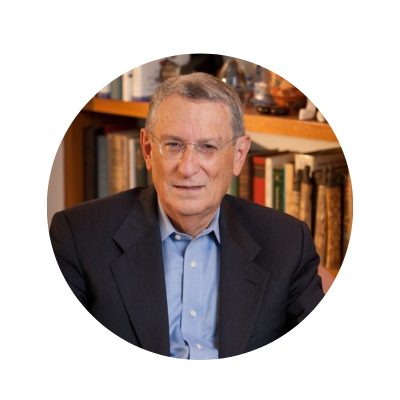 Stanley Greenberg
Founder
World-renowned pollster and New York Times best-selling author, advises national and business leaders with a deep knowledge of social and economic currents
Stanley Greenberg is a New York Times best-selling author and polling adviser to presidents, prime ministers, and CEOs globally and right now, conducting deep research in multiple countries on climate change. He was the senior pollster for President Bill Clinton and Vice President Al Gore, British Prime Minister Tony Blair, President Nelson Mandela and Israeli President Isaac Herzog. Greenberg's corporate clients have included Boeing, BP, Microsoft and other global companies.
Greenberg's research and writing on disruptive changes in the US, Britain, Europe, South Africa, and Venezuela and on the parties of both left and right is driving the public debate. His book about how America addresses its deepest problems was applauded by Walter Isaacson, author of Steve Jobs, for its "great sense of history as well as deep understanding of the hopes and fears of today's Americans." And his book, RIP GOP, was published by St. Martin's Press in the Fall of 2019.
Beau Branton
Operations Manager
Raised in a Navy family, Beau experienced a nomadic childhood, but it was Maryville, Tennessee, that truly felt like home. He pursued his academic journey at Maryville College, where he earned a Bachelor's Degree in Political Science.
With a passion for politics and effective communication, Beau went on to achieve a Master's Degree in Government and Political Communication from Johns Hopkins University. This educational endeavor deepened his understanding of political intricacies and honed his skills in strategic communication.
Today, Beau brings this diverse background and a commitment to precision and strategic thinking to his role at Democracy Corps. He is dedicated to helping clients achieve their objectives through effective communication strategies.
We provide full and immediate public release of survey and focus group results, including toplines, banner tables, transcripts, written reports and slide presentations.
We make all information available on our website, which available to all candidates, party committees and both parties. It is our philosophy that kind of dissemination has the best chance to promote our shared values.
Central to our work is being available to educate and brief the press, issue and advocacy groups, and other organizations, regardless of partisan affiliation.
The 2016 election produced a complete re-evaluation and improvement in our methodology. We expanded to registered voters in all surveys and greatly expanded the proportion of working-class voters.
We maintained high mobile phone rates to accurately sample the American electorate. We combined credible phone surveys with longer web-surveys with large samples.
We also created on-going web-panels for repeat interviews nationally and in the battleground.