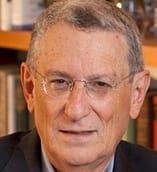 Stan Greenberg has served as polling advisor to presidents and prime ministers, CEOs, and dozens of tough campaigns in the US and around the world, including President Bill Clinton and Vice President Al Gore, British Prime Minister Tony Blair, President Nelson Mandela, as well as the national leaders in Israel, Europe and Latin America.
Greenberg's corporate clients include Boeing, Microsoft and other global companies.
His New York Times best-selling book with James Carville – It's the Middle Class, Stupid! – praised as a "recipe for Barack Obama's re-election" and "playbook on how to talk to voters about economic issues" that "Democrats and Republicans alike in the elite and political class should pay heed."
Stan and James founded Democracy Corps, the leading organization providing in-depth research and strategic advice to progressive groups, candidates and leaders. When Karl Rove listed in the Wall Street Journal 10 steps to regain the Republican majority, step one was to create a Democracy Corps. The New York Times' Nate Silver rated their national polls the most accurate, within 1/2 point of Obama's actual margin.
Stan's book, Dispatches from the War Room: In the Trenches with Five Extraordinary Leaders, led George Stephanopoulos to conclude, "No single strategist has done more to lay the foundation for modern progressive politics – across the globe."
He conducts the bi-partisan polls for NPR, The Los Angeles Times, and the Bipartisan Policy Center.
Stan conducts polls for the Israel Project in the US, Europe, and the Arab world, as well as the Nobel-prize winning campaign to ban landmines and for NGOs dealing with climate change, aging, women's advocacy and political reform.
Stan was inducted into the American Association of Political Consultants' 'Hall of Fame.' He has been described as "the father of modern polling techniques," "the De Niro of all political consultants," and "an unrivaled international 'guru'." Esquire Magazine named him one of the most important people of the 21st century. The New York Times writes that Greenberg "acts as a sort of people's truth squad," while The New Republic describes Stan Greenberg's list of clients as a "who's who in center-left world leaders." The New Yorker reported Ehud Barak's victory in 1999 as either a "stunning upset for the country's Labor Party or… just another Greenberg client taking his place as the head of state."
Republican pollster Frank Luntz says, "Stan Greenberg scares the hell out of me. He doesn't just have a finger on the people's pulse; he's got an IV injected into it. He's the best."
Stan also wrote The Two Americas: Our Current Political Deadlock and How to Break It and Middle Class Dreams that put the spotlight on "Reagan Democrats." Those insights made him the principal polling advisor to the Democratic Leadership Council during the formative years of change (1988-1994) for the Democratic Party.
Greenberg founded the company in 1980 after a decade of teaching at Yale University where he received a Guggenheim Fellowship. He was educated at Miami University and Harvard University, where he received his Ph.D.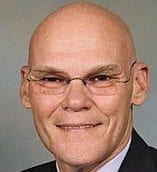 He managed his first campaign, a US Senate race in Virginia, in 1982. The following year, while managing Lloyd Doggett's unsuccessful bid for governor of Texas,he acquired the nickname Ragin' Cajun and began his odd couple professional collaboration with Paul Begala. The two teamed up full time in 1989 and formed the Carville and Begala political consulting firm, specialising in strategy, message development, earned media and, above all, winning elections for Democrats.
Carville and Begala's biggest win was Bill Clinton's election to the presidency in 1992, the first time a Democrat had claimed the White House in 12 years. In 1993 Carville was honoured as Campaign Manager of the Year by the American Association of Political Consultants for his leadership of Clinton's fearsome and intense Little Rock campaign headquarters, known as the War Room. He later served as a Senior Political Advisor to President Clinton.
Carville's long list of electoral successes also includes the 1991 US Senate victory of Harris Wofford over Richard Thornburgh in Pennsylvania; the 1990 gubernatorial victories of Zell Miller of Georgia and Robert P. Casey in Pennsylvania; the 1988 re-election of Senator Frank Lautenberg in New Jersey; the 1987 gubernatorial victory of Wallace Wilkinson in Kentucky; and the 1986 gubernatorial victory of Robert Casey in Pennsylvania.
Carville also has international campaign experience, having worked as a political advisor to Greek Prime Minister Constantine Mitsotakis and done political work in Central and South America.
Carville is married to Mary Matalin, who was the deputy campaign manager of George Bush's re-election bid in 1992. The couple wrote All's Fair: Love, War and Running for President, the best selling political memoir in American history.
Carville is most recently the co-author (with Stan Greenberg) of It's the Middle Class, Stupid!  Told in the alternating voices of these two top political strategists, It's the Middle Class, Stupid! provides eye-opening and provocative arguments on where our government has gone wrong, and what voters can do about it. 
 Carville is also the author of We're Right, They're Wrong, A Handbook for Spirited Progressives, a no-nonsense guide to the real meaning and likely consequences of the present day Republican agenda.